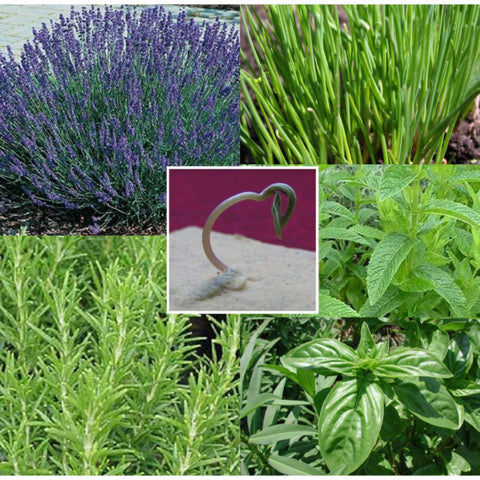 Substitute HERB seeds on any order - other special seeds available
For any of the items available, we can substitute herb seeds (or other special seeds) to use instead of the regularly-included flower seeds. We need to charge extra for these special seeds because they are more costly for us to use and to source.

Please use this item to substitute / change the type of seed for your order.  We also have a few special flower seeds that you can order instead of our regular seed mix.

Now the nitty gritty details - PLEASE READ carefully --
We can do two different colors for each 'quantity' you add to your order. For example, if you need red and green basil seed paper, you just need 1 quantity - 1 substitution. If you need 3 or 4 different colors, order a quantity of 2. If you need more than 4 colors, order one additional substitution for every 2 colors. You can also mix and match to create your own specific mix of anything from the menu. If you'd like basil and parsley seeds together, order one of each - still a maximum of 2 colors per quantity.

The "herb seed mix" includes the following seeds mixed together: Basil, chives, dill, lavender, parsley, oregano, and thyme.

All the other seed types listed in the menu are that single seed variety only.